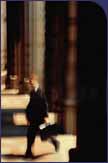 Alternative Benefit Plans, Inc. is a professional third party administrator located in Atlanta, GA. The staff has over 40 years experience in the administration of partially self-funded employee benefit programs and is bonded as required by federal ERISA guidelines. A.B.P. will arrange the appropriate stop-loss coverage agreements for your plan.

Healthcare costs presently exceed $1 trillion dollars a year in the United States (U.S. Department of Commerce). As the costs of heathcare continue to escalate at double the inflation rate, employers are looking for ways to control or reduce their costs. As more and more employers become aware of the advantages of self-insuring, service companies such as Alternative Benefit Plans are providing the experience and know-how to design and administer the programs

The primary focus of A.B.P. is to assist employers in maximizing benefits from the expenditure of their healthcare dollars through the implementation of various systems and procedures. What Services Does ABP Provide?

Alternative Benefit Plans offers plan design and administrative services for self-funded employee benefit plans including health, dental, vision, and short-term disability.

Click on the items below for a detailed description of ABP's services:


PLAN SETUP AND IMPLEMENTATION
Benefit Plan Design
Arrangement of stop-loss insurance and negotiate rates with insurance companies
Initial and continuing employee enrollment assistance including enrollment forms
Designing and issuing employee identification cards and employee booklets
Preparation of plan documents
Review of on-going cost of insurance protection
Assistance to employer in handling special situations

CLAIMS ADMINISTRATION AND PAYMENT
Provide claim forms and assistance for proper claims submissions
Provide prompt and courteous claims payment
Calculate each party's portion of claim
Implement Subrogation and Coordination of Benefits Provisions
Provide an Explanation of Benefits for the employee, employer and each provider showing how the claim was paid, the deductible's taken and the deductible that may yet need to be satisfied
Implement Reasonable and Customary Provisions
Provide re-pricing services when PPO or HMO plans are utilized
Answer telephone inquiries from employees, employers and providers

PLAN ADMINISTRATION
Prepare checks for payment of claims
Provide a monthly analysis of total claims paid
Act as a "buffer" between employer and employee; employer and provider; and employer and insurance company
Provide assistance in ERISA compliance
Prepare monthly eligibility report and billing of premium and administration charges
Assist employer in COBRA, HIPAA, etc. administration
Provide other reports to the employer on an as needed basis
Handle filing of any stop-loss claims with the insurance company

MANAGED HEALTHCARE
Implement a managed healthcare program including hospital pre-certification, concurrent stay review and discharge planning
Utilization Analysis Reports
Medical Case Management
Preferred Provider Organizations
Exclusive Provider Organizations
Health Maintenance Organizations
Managed Prescription Drug Plans, including card and mail-order programs
Managed Mental Health Plans

ADDITIONAL SERVICES AND PRODUCTS AVAILABLE
Group Term Life Insurance
Accidental Death and Dismemberment Insurance
Dependent Life Insurance
Dental Coverage
Short Term Weekly Income
Long Term Disability
Voluntary Employee Benefits